Home Learning
At Glascote Academy we understand the importance of collaborative learning at both home and school. Below is our homework flowchart. This explains when and how homework will be set. If you feel you need more information about homework, please speak to your child's class teacher.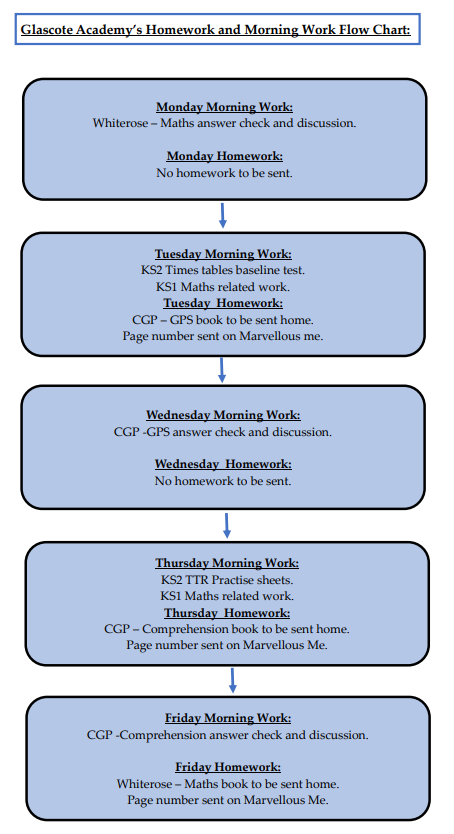 Helping your child at home.
Family Action, in partnership with the National Association of Head Teachers (NAHT) have jointly created 10 leaflets aimed at School children to aid them in their everyday learning and home lives. You can access each of the leaflets below:
Mental Health and Well-Being:
Please use these links below to support you or your child with mental health and well-being.
https://www.actionforchildren.org.uk/
https://www.youngminds.org.uk/